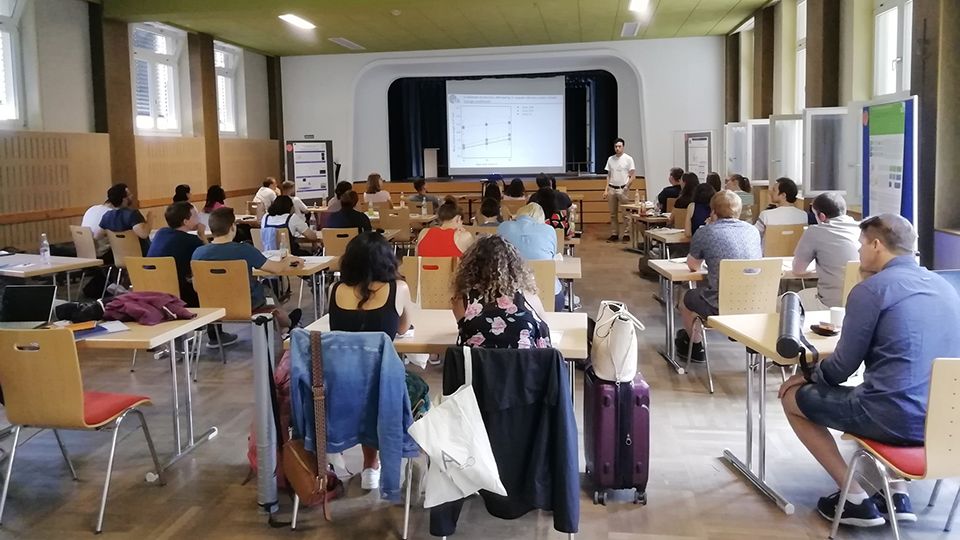 RIGeL Summer School Ensdorf June 2023
The first summer school this year took us to the "Kloster Ensdorf" which we reached not only by bus but also by canoes on the beautiful river Vils. The amazing team event gave us a great chance to get to know one another and refresh in the summer heat. In stark contrast our group faced next day the challenge to lit a fire in rain to make "stockbrot" and marshmallows, but that we also succeeded with great team spirit and a lot of fun.
During four talks- and poster-sessions, we got the chance to hear and learn a lot about each other projects, methods and fields of research and had plenty of time for questions and discussions. This summer schools poster-presentation prize was awarded to Richard Stöckl and Franz Attenkofer, Piuli Shit won the prize for the best talk.
The program was rounded off by very interesting industry talks of Cytivia and Linda Dengler about her career and the founding of Microbify.
After this exciting two and a half days, it was almost sad to say goodbye to the beautiful location and cool group!